Acetaia Castelli is a family-run company where the passion for aged balsamic vinegar abides for more than a century. It is rooted in past generations.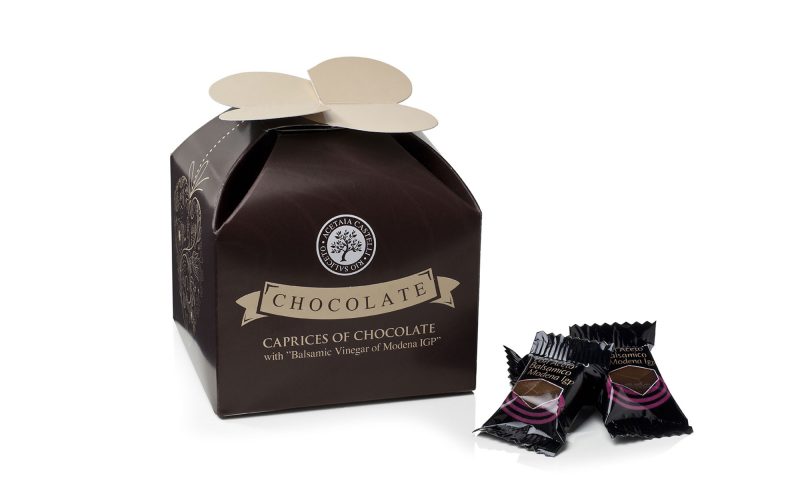 Unexpected gift for any circumstance.
Refined package, 24 chocolates hand made with first-rate dark chocolate and our Balsamic vinegar of Modena P.G.I. Chocolates are inside a beautiful gift box and wrapped one by one. Perfect as gift for those who appreciate the preciousness of Castelli balsamic vinegar and the pleasure of chocolate.