Acetaia Castelli is a family-run company where the passion for aged balsamic vinegar abides for more than a century. It is rooted in past generations.
"BALSAMICI D'ITALIA" LINE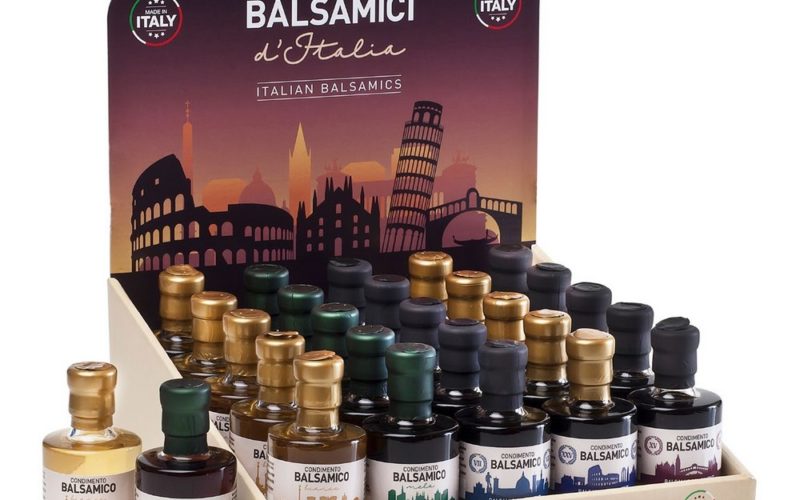 The "Italia" display case is a practical counter-top container holding 25 50ml bottles of 3 dark balsamic vinegars with increasing density, 1 white balsamic vinegar and 1 apple balsamic vinegar. On the label there are the silhoutte of the most important monuments of Rome, Milan, Florence, Naples and Venice. Designed for customers who want to taste different products without obligation or as a small souvenir.
Where to taste it and how to use it in our daily preparations: This selection of products can be combined with any dish, it just depends on the "Chef " imagination.
Ingredients: White: concentrated grape must, wine vinegar. Apple: apple juice, wine vinegar. Dark: cooked grape must, wine vinegar.