In Iotti's family, the passion for aged balsamic vinegar abides for more than a century.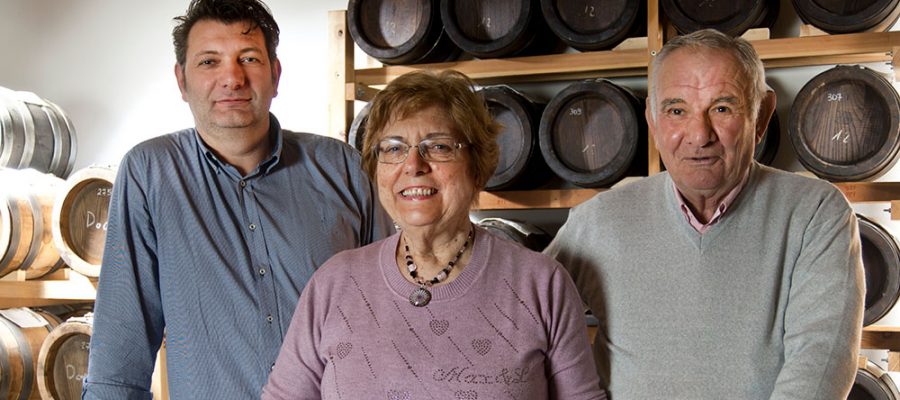 Acetaia Castelli is located in a 130 years old farmhouse. The interiors are totally renovated after the earthquake.
Acetaia Castelli is a place of excellence. It is located in Rio Saliceto, a sunny village in Reggio Emilia territory where the summer is hot and dry that creates perfect condition for a sublime balsamic vinegar which is religiously kept in the attic.
Quality is the company's philosophy, handed down by generations.
This is reflected by the carefulness with they choose vineyards, where are used only D.O.C. grapes and everything is constantly kept in check and improved.
There is also a showroom where the guests can taste all the different Castelli's products.
Moreover, usually in summer, Acetaia Castelli organizes many events where the balsamic vinegar can be tasted in order to fully understand all the complexity and history behind these products and that they are worth a trip across Emilia Romagna.
Our Elderlies remember lunches and dinners with all families that used to end with a classic challenge between "nocino" (typical walnut liquor) and "balsamic vinegar" trying to find out which one was the best digestive.
As far as we remember, Giuseppe Poli stored barrels of different woods in the attic and he took care of them with knowledge and fantasy, this led to an outstanding balsamic.
This "noble" tradition has been passed down to his son Aldo Poli who, together with his son in law Danilo Iotti, have directed all the grapes harvest to the production of that old nectar that nowadays we call Balsamic Vinegar.
Now the farm his led by Danilo's son, Andrea, who is the having "ACETAIA CASTELLI" name appreciated by all over the world thanks to his ability and fantasy as Balsamic Master.
It is thanks to the grandfather Aldo, who first bought certificated barrels from the Modena and Reggio Emilia farmer and then enrolled the company to the newborn Consortium, that now Acetaia Castelli can grow and develop.
Today an experienced office and a growing sales force help the company to propose a large variety of balsamic vinegar and condiment.
Acetaia's philosophy is alwys the same. Our products are made with only cooked grape must and sometime together with our wine vinegar, all from our vineyards. There are no external sources such as colorant, thickeners nor other chemical ingredients.