Acetaia Castelli is a family-run company where the passion for aged balsamic vinegar abides for more than a century. It is rooted in past generations.
Flavored Glaze with Chili Pepper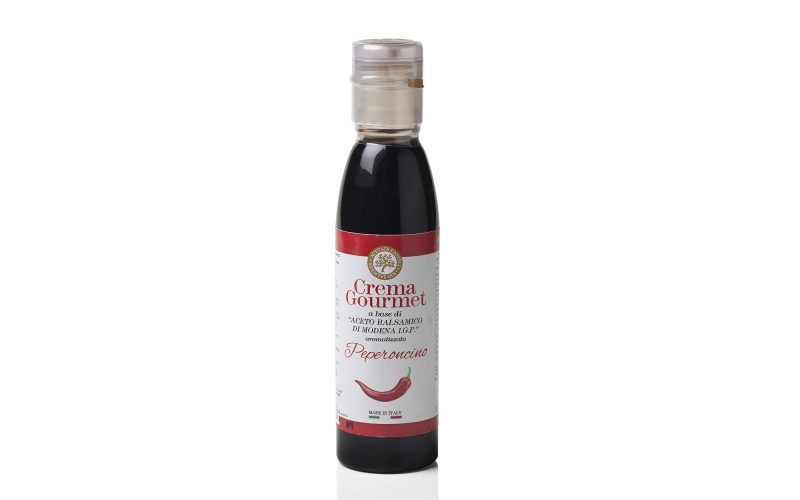 Chili pepper Gourmet glaze with Balsamic Vinegar of Modena, packaged in squeeze bottle of 150, 250 or 500 ml.
How to taste it in our daily cooking: extremely versatile product, it is just up to the consumer fantasy.
Ingredients: concentrated grape must, Balsamic vinegar of Modena (35%), modified maize starch, natural chili aroma.