Acetaia Castelli is a family-run company where the passion for aged balsamic vinegar abides for more than a century. It is rooted in past generations.
PASTA with pumpkin,bacon and DODICI Castelli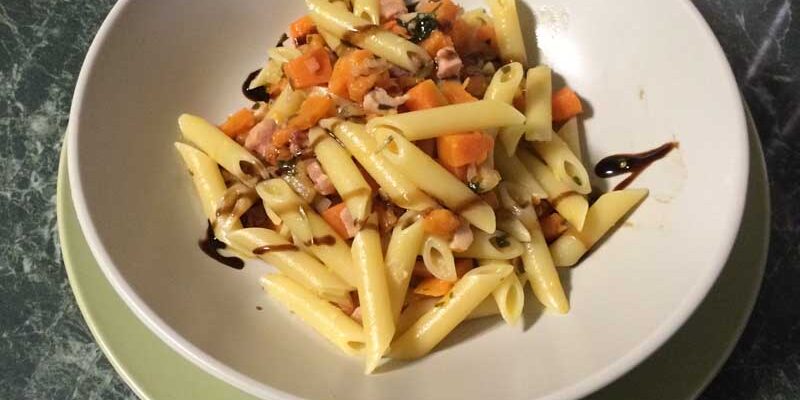 The pumpkin and bacon pairs perfectly with DODICI Castelli so that give an enveloping taste. A dish for special events.
Ingridients for 4:
Pumpkin 300 gr
Bacon 100 gr
Parmigiano Reggiano cheese 60 gr
Parsley to taste
Rosemary to taste
A garlic clove
Balsamic DODICI Castelli
Half chopped onion
EVO oil 20 gr
Pasta "Penne" 400 gr
Method
20 min for preparation + 12 for cooking
Peel the pumpkin and remove the seeds
Cut half of the pumpkin in  1 cm cubes
Put the remain pumpkin, onion and a pinch of salt in a pan, cover with water and bring to boil
When the pumpkin is cooked, blend it to create a cream
Chop the bacon in small pcs
Chop the rosemary, parsley and garlic separately
Brown the bacon in a pan with oil
When the bacon is almost ready add the garlic and rosemary and after a minute the pumpkin cubes
Put the pasta in boiling salted water for 10 minutes
When ready drain it at put together with the cream, bacon and pumpkin
End it with Parmigiano reggiano parsley and DODICI Castelli