Acetaia Castelli is a family-run company where the passion for aged balsamic vinegar abides for more than a century. It is rooted in past generations.
Strawberry Compotes with Balsamic 350 gr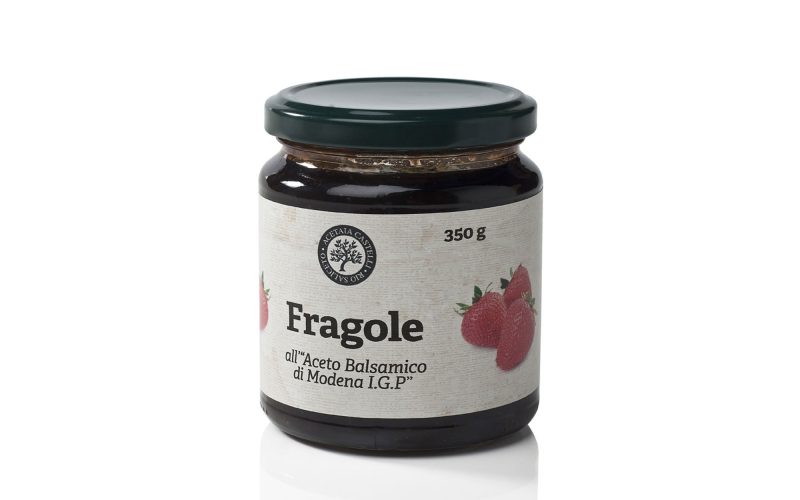 Perfumes and tastes of strawberries pair with Balsamic vinegar's aroma creating something exciting.
Dove gustarlo e come usarlo nelle nostre preparazioni quotidiane: Da abbinare a formaggi freschi o di media stagionatura. Ottima con formaggi di capra. Ideale spalmata sul pane per colazioni e merende o per deliziose crostate.
Ingredienti naturali usati: Fragole 45%, "Aceto Balsamico di Modena I.G.P." 7% (mosto d'uva cotto, aceto di vino),limone.Frutta utilizzata: 57 g x 100 g ; Zuccheri totali: 64 g x 100 g