Acetaia Castelli is a family-run company where the passion for aged balsamic vinegar abides for more than a century. It is rooted in past generations.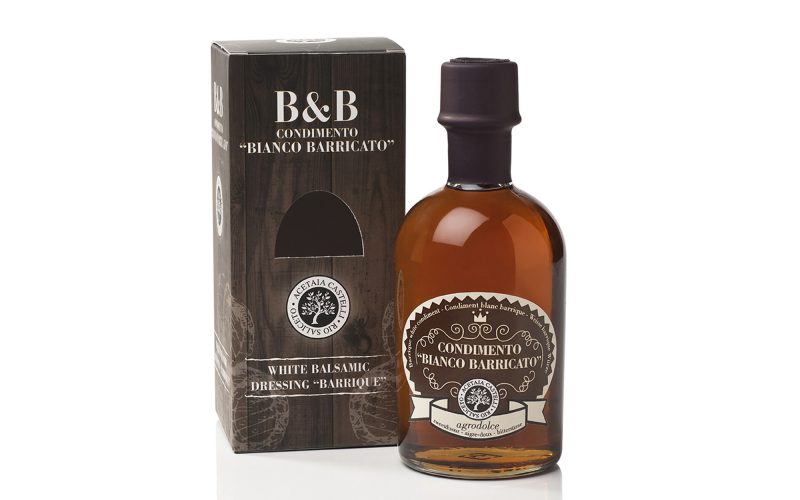 B&b Barrique balsamic condiment is our "Bianco" aged longer in 3 different barrels( oak, cherry and mulberry). It is more aromatic, colored and thicker (dens.1.29) in a gift packaging.
How to taste it in our daily cooking: it's ideal for summer salads, fish and white meats. It doesn't "soil" a dish so it is perfect to maintain the original color but at the same time gives sweet balsamic notes.
Ingredients: concentrated white grape must, wine vinegar. It doesn't contain colorant, preservatives or thickeners.