Acetaia Castelli is a family-run company where the passion for aged balsamic vinegar abides for more than a century. It is rooted in past generations.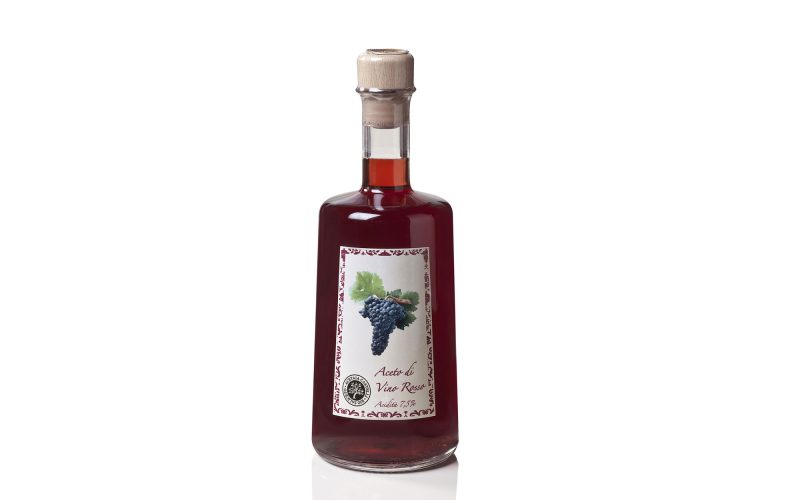 Red wine vinegar "CASTELLI" is a product made with the best grapes, acetified and aged in oak barrels. This procedure lead to a vinegar with a wild bouquet and strong taste.
How to taste it in our daily cooking: perfect for salads, cooked vegetables, and marinades.
Ingredients: Red grapes. The vinegar ages in oak barrels to refined taste and aromas, making it more harmonious. After a slow filtration it is bottled without any further treatments. The procedure is therefore extremely natural.