Acetaia Castelli is a family-run company where the passion for aged balsamic vinegar abides for more than a century. It is rooted in past generations.
Traditional Triptych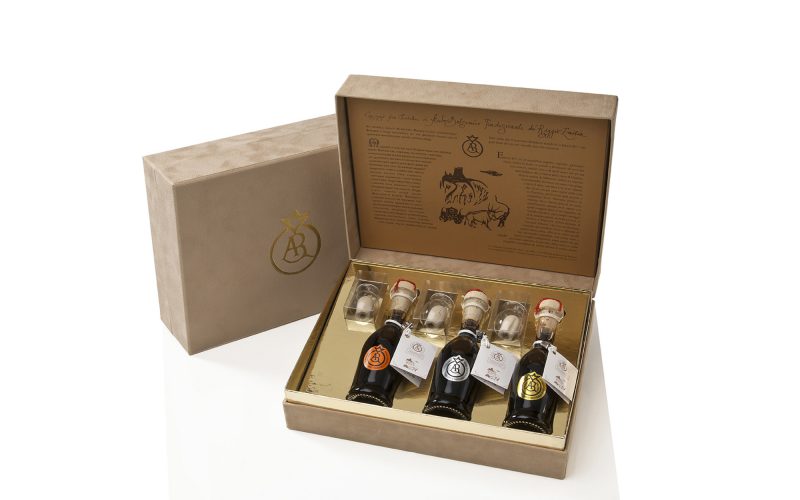 Triptych of Traditional Balsamic Vinegar of Reggio Emilia aged from 12 years unitl more than 25 years in 7 different kind of wood barrels.
Refined velvet box containing all the 3 kind of ageing, sugar and glass pourer caps: Aragosta, Silver, Gold label.