Acetaia Castelli is a family-run company where the passion for aged balsamic vinegar abides for more than a century. It is rooted in past generations.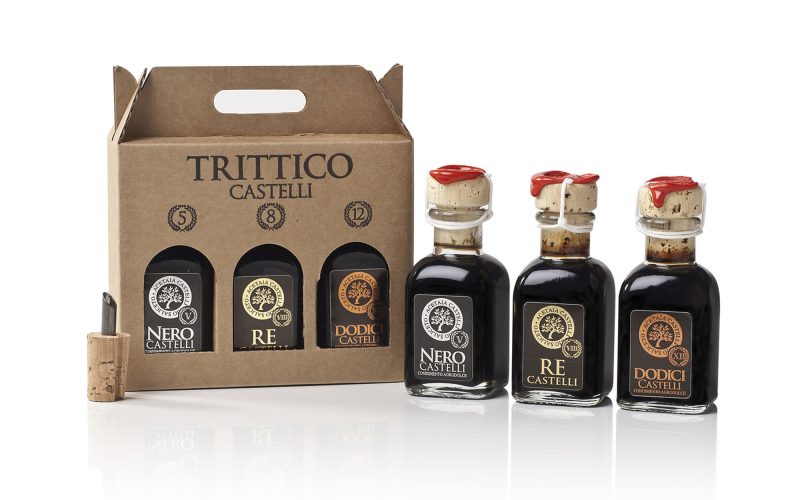 Choice of three genuine and natural balsamic condiment, aged in the most refined barrels that give different aromas and colors. Nero Castelli is rebel and sour, Re Castelli is sweeter and fruity, Dodici Castelli is more balance, sweet and thick.
They are perfect tasted with Parmigiano Reggiano cheese, vegetables, fillet beef, fruit ice cream, fruits, etc. Trittico Castelli could be a nice gift for good food's lovers.Ideal for those who want taste balsamic vinegars in different menu.