Acetaia Castelli is a family-run company where the passion for aged balsamic vinegar abides for more than a century. It is rooted in past generations.
Vanilla ice-cream with wild strawberries and Xtra Castelli sauce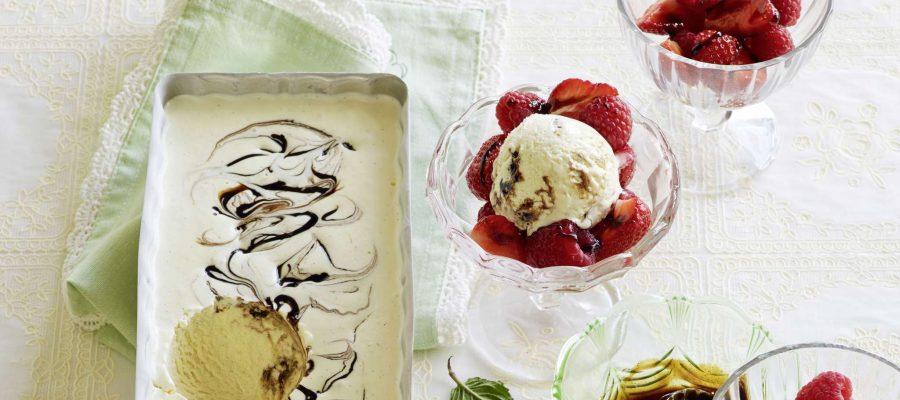 Ingredienti per 4 persone:
Milk 250 ml
Heavy cream 250 ml
2 egg yolk
Sugar 50 gr.
Vanilla essence 2 tsp.
Sauce ingredients:
Sugar 50 gr
Water 60 ml
Wild strawberries 500 gr
Xtra Castelli 3 tsp.
Method:
Warm the heavy cream with the milk, when it is almost boiling remove from the fire and add the vanilla essence. Beat the egg yolks and then pour them into the hot milk\heavycream. Mix well and put the pan on the fire again (low flame) keeping blended with a wood spoon for 5 minutes until the cream is thick.
Let it cool and then put into the ice cream machine and fallow the instruction.
Sauce: soak wild strawberries in few water and Xtra Castelli for 1 hour minimum. Melt the sugar with the water into a pan creating a syrup. After that blend the strawberries with it and pour the sauce on the ice cream.
It's better to prepare an espresso sauce to keep the Xtra Castelli aroma.