Acetaia Castelli is a family-run company where the passion for aged balsamic vinegar abides for more than a century. It is rooted in past generations.
Vegetable Gardener 560 gr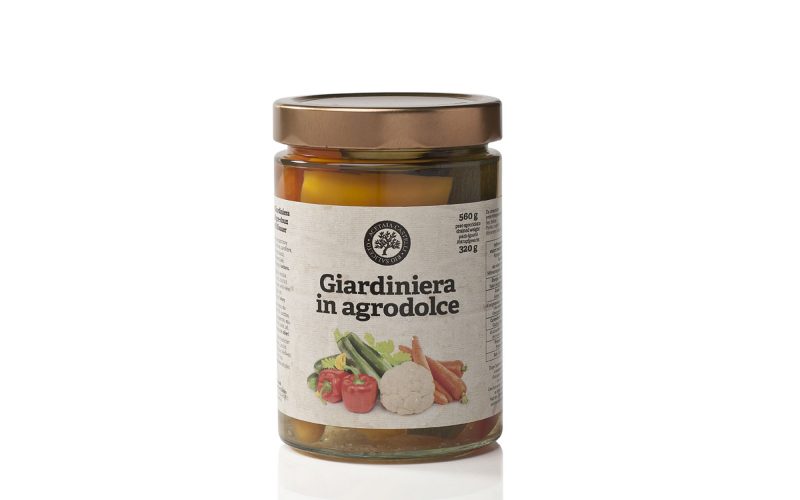 Wonderful vegetables processed when they are fresh, immersed in a delicate sweet-and-sour liquid. Also available in 1650 gr. format.
How to taste it in our daily cooking: Thanks to its delicacy it pairs well with cold cuts, meat and fish.
Ingredients: Vegetables in variable proportions 57%, carrots, zucchini, cauliflower, peppers, water, white wine, wine vinegar, sugar, salt.