Acetaia Castelli is a family-run company where the passion for aged balsamic vinegar abides for more than a century. It is rooted in past generations.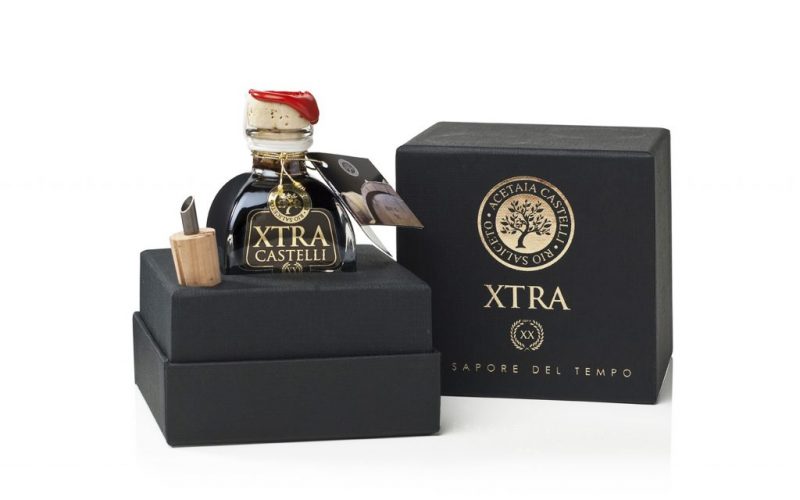 Xtra Castelli is perfect to enrich your dishes and prestigious as a gift to offer on special occasions. With a sweet and balanced flavor, it is also delicious on its own, at the end of a meal, as a digestive.
How to taste it in our daily cooking: XTRA is certainly thick so it's perfect with risotto, pumpkin tortelli, aged cheese and specially on Parmigiano Reggiano, it's delicious even alone as digestive.
Ingredients: Lambrusco grapes cooked must, and acidified. It is a 100% natural product. There is no addition of preservatives, colorants, thickeners.