Acetaia Castelli is a family-run company where the passion for aged balsamic vinegar abides for more than a century. It is rooted in past generations.
Flank steak with RE Castelli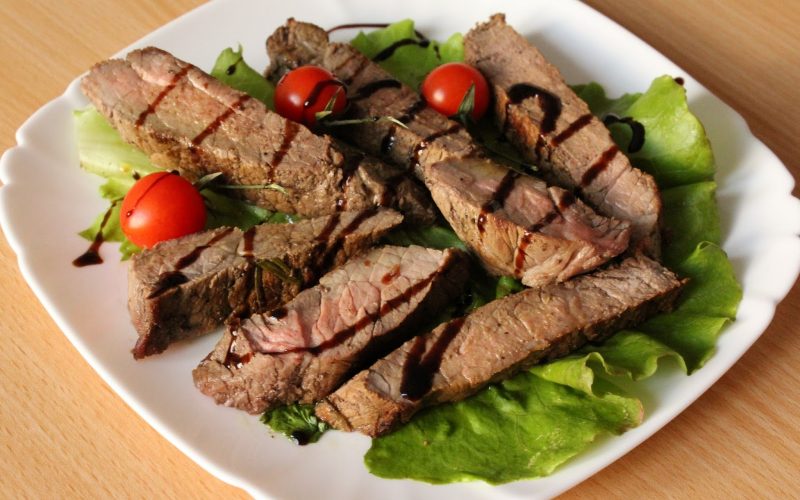 Ingredients:
Re castelli to taste
EVO oil 4 tbsp
Parmigiano reggiano flakes 80 gr.
Rocket 100 gr
Steak 400 gr
Pepper and salt to taste
First of all wash and dry the rocket.
Let's warm the grill for 5-10 minutes on naked flame. Put the steak on the grill for 1 minute and then turn it. Season the cooked side with a spoon of Oil, pepper and salt. Wait for another minute and do the same for the other side.
After that repeat again the same operation but adding 2 spoon of Re Castelli per side.
When the steak is ready let it rest few minutes off the grill and then cut it in slices.
Finish the dish with raw Re Castelli rockets and parmigiano reggiano.
Bon appétit!